Massage Therapy
Massage is the systematic manipulation of the soft tissues of the body. The purpose of massage is to bring about physiological, mechanical, or psychological changes to correct metabolic imbalances in the soft tissue.
Massage does not fix, cure, or diagnose, but is beneficial in many ways including:
relief of anxiety and tension/stress
lowered blood pressure
pain relief
increased circulation
increased flexibility/range of motion
stimulation of the healing process
mobilization of scar tissues/adhesions
heightened body awareness
sense of well-being
improved sleep and concentration
CST (CranioSacral Therapy)
CranioSacral Therapy (CST) is a gentle method of detection and correction that encourages your own natural healing mechanisms to dissipate the negative effects of stress on your central nervous system. You also benefit from better overall health and resistance to disease.
CST utilizes your body's own natural healing abilities and rhythms to enhance its functioning and to help alleviate pain and discomfort. The CST practitioner uses a light touch - generally no more than the weight of a nickel - to test restrictions in the craniosacral system.
CST helps alleviate a range of illness, pain, and dysfunction, including:
migraines and headaches
chronic neck and back pain
stress and tension-related problems
chronic fatigue
emotional difficulties
and many other conditions
The Amethyst BioMat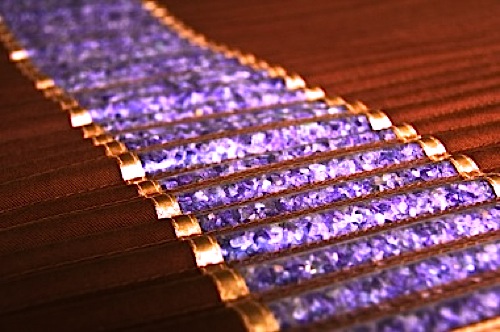 By lying on the full-length BioMat you will instantly feel the warmth of the infrared rays deeply penetrating your body as the negative ions deliver healing signals to your body. Because the BioMat's unique technology penetrates at the cellular level, it is capable of addressing a wide range of health issues. Recent studies (2003) from Japan have shown FIR to result in more rapid wound healing independent of changes in blood flow and skin temperature. FIR was shown to stimulate a group of cells called fibroblasts to make more collagen, a substance needed for wound healing and tissue repair. FIR, with its gentle tissue warming, has also been shown to improve the health of the cells that line our blood vessels. The BioMat:
Relieves minor muscle pain in areas where applied
Increases blood circulation in areas where applied
Reduces stress and fatigue
Soothes and relaxes
Eases minor joint pain, and stiffness
Supports the immune system
Improved sleep (if associated with pain relief)
Reduced inflammation (where applied)
Increased tissue oxygen (due to increased circulation where applied)
Temporary relief of Minor muscular back pain
Temporary relief of sprains and strains
Temporary relief of minor muscle and joint pain and stiffness
Temporary relief of joint pain associated with arthritis
Temporary relief of muscle spasms
Temporary increase of local circulation where applied
Relaxation of muscles
Promotes relaxation by application of heat
Promotes restful sleep for those with occasional sleeplessness
The BioMat is included in all sessions.
RATES PER SESSION:
Massage (30 minutes) -- $45.00
Massage (60 minutes) -- $70.00
Massage (90 minutes) -- $90.00
CranioSacral Therapy -- $70.00
Foot Reflexology -- $70.00
Contact Information: (814) 280-2243 or spencemassage@comcast.net