As of November 1, 2015, I added a new benefit to my studio for you, my clients!
The Amethyst BioMat will be available during massage sessions or alone as its own treatment. The core of the BioMat technology is a combination of far infrared rays, negative ion and the conductive properties of amethyst channels. These three powerful health stimulators are combined in a single, easy-to-use product with remarkable benefits. It's a safe and natural way to own the ability to enjoy life for years to come with FDA approved temporary relief from minor spasms, minor sprains , minor strains, minor joint pain associated with arthritis, minor muscle pain and more.
*The BioMat can be used without the heating feature (using only the negative ion therapy) or with the far infrared rays.*
The BioMat is included in all sessions.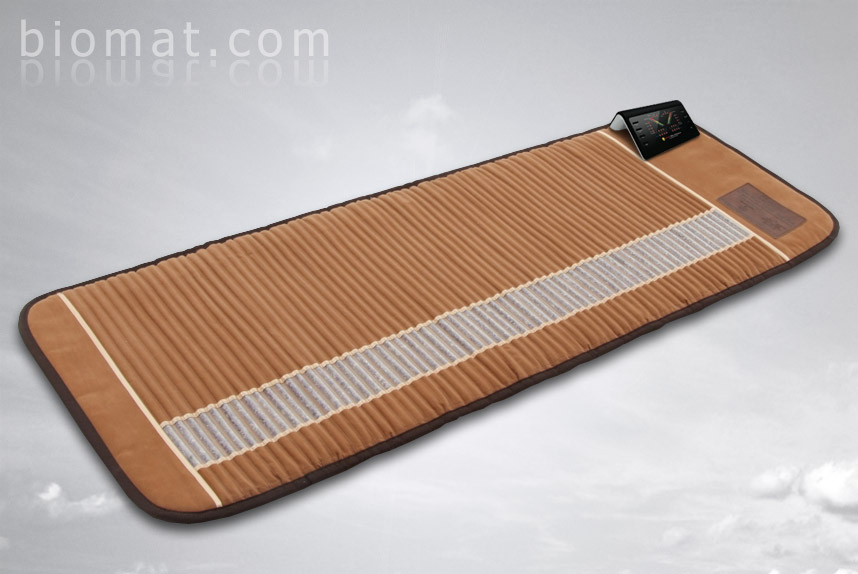 The BioMat offers:
Relaxation of muscles
Increase of local circulation where applied
Temporary relief of:
Minor muscle pain
Minor joint pain and stiffness
Joint pain associated with arthritis
Muscle spasms
Minor sprains
Minor strains
Minor muscular back pain
Reduces stress and fatigue
Soothes and relaxes
Supports the immune system
Improves sleep (if associated with pain relief)
Reduced inflammation (where applied)
Increased tissue oxygen (due to increased circulation where applied)
Provides such muscle relaxation that you may sleep better if you experienced occasional difficulty sleeping.
*There are some contraindications and caution issues that will be reviewed and discussed.